Board of Advisors
Tom Bastean
President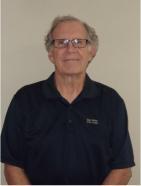 Tom Bastean graduated from the Missouri School for the Deaf in 1968. He acquired his post secondary education from Bachelors of Science from Gallaudet University in 1974, masters in Deaf Education from McDaniel College in 1975, and Educational Specialist from University of Missouri- Columbia in 1996. He currently resides in Columbia, Missouri. He returned to his al mater in fall of 1975 until retired in 2010. The positions he has held were teacher, student life director, athletic director, head football coach, assistant high school supervisor, elementary school supervisor, and assistant superintendent. Since 2000, he is the curator of the Fischback Museum (MSD museum) in Kerr Hall on MSD campus. Since retirement, Tom and his wife Judy enjoy their free time- traveling in and out of the United States, weekends at our cabin at Thunderbird Lakes and boat riding, walking together, and getting together with friends and our family.  Tom continues his favorite outdoor sports fishing and hunting as well as big supporters of Mizzou football and basketball; Green Bay Packers, and the St. Louis Cardinals baseball.
Jessica Brown
Vice President
Jessica Brown, M.A., MO-CDI, ASLTA, hails from mid-Missouri. Ms. Brown went to William Woods University in Fulton in 2005 and received her Bachelor's degree in history, while also managing the school's ASL Lab. Mrs. Brown then went on to Gallaudet University where she received her Master's degree in Sign Language Education in 2015. Mrs. Brown became a MO-BEI Certified Deaf Interpreter (CDI) in 2017 while working as the Interpreter Certification Specialist with the Missouri Commission for the Deaf and Hard of Hearing. She has also served as a CDI staff interpreter for Missouri School for the Deaf.  She is currently an ASL-English Interpreter Instructor at William Woods University. Most of Mrs. Brown's time is devoted to presenting workshops, providing access to the Deaf Community, and working with other organizations such as Deaf Positives Action based in England, Deaf-Blind Interpreting National Training and Resource Center (DBI), and National Deaf Interpreters organization. In addition, Mrs. Brown works as a freelance CDI for professional conferences, Deaf-Blind settings, and other community assignments throughout the Midwest. Outside of her professional endeavors, Mrs. Brown enjoys spending time with family and friends, lifelong learning, researching, mentoring and filling her restless spirit through traveling.
Kim Shuller
Member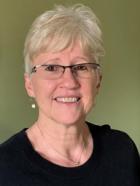 Kimberly Shuller graduated from Missouri School for the Deaf in 1980. She received her Associates Degree in Early Childhood Development from Iowa Western Community College. She has been married to her high school sweetheart Kendall Shuller for 38 years. They have two beautiful daughters, Kayla and Kenda. Both girls and their husbands, Mike and Matt have blessed them with four precious grandsons. Each son-in-law learned ASL to better communicate with their in-laws, which meant a lot to them! She worked for the United State Postal Service (USPS) for 36 years. While employed with USPS she was involved with American Postal Workers Union, AFL-CIO, Deaf and Hard of Hearing Task Force Representative, Central Region, and was a Union Steward. In 2013, she was appointed as President of the MSD Alumni Association for 2 years and was involved with Deaf clubs. For the past 4 years she has worked as a volunteer for the DeafLEAD Crisis Line. She enjoys helping with deaf community. She has many hobbies but her favorites are wool applique, anything to do with hand embroidery, and spending time with her family especially during her grandson's sport activities. She is honored to serve on the Board of Advisors for the Missouri School for the Deaf.
Jeff Patridge
Member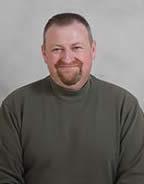 Jeff Patridge is a Geospatial Information Systems Specialist with the Missouri State Office of Geospatial Information. He has Bachelors of Science in History with a minor in Secondary Education from Missouri Western State University, and a Masters of Arts in History from Southern Illinois University in Carbondale. His son attended MSD, graduating in 2014. 
Dr. Stephanie Logan
Member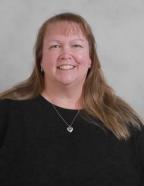 Dr. Stephanie Logan is the executive director of The L.E.A.D. Institute (Leadership through Education and Advocacy for the Deaf).  L.E.A.D. is a non-profit organization committed to meeting the safety and accessibility needs of Deaf, hard of hearing, late-deafened and Deafblind individuals across the state of Missouri. In over 22 years, Dr. Logan has focused her efforts on L.E.A.D. providing culturally and linguistically appropriate mental health and crisis intervention services for Deaf Missourians. She is also an adjunct professor at the University of Missouri teaching American Sign Language for over 16 years. Dr. Logan is a proud graduate of the University of Georgia and was the first Deaf graduate from the National Victim's Assistance Academy in Washington, D.C. She has her Master's in Business Administration from William Woods University and her Ph.D. in Counseling Psychology from the University of Missouri. Dr. Logan is currently the only Deaf psychologist in the state of Missouri. She is a late-deafened adult as the result of spinal meningitis losing her hearing when she was 23 years old.  Shortly after losing her hearing, she attended Gallaudet University to learn American Sign Language and it completely changed her life. She is honored to serve on the Board of Advisors for the Missouri School for the Deaf.