Board of Advisors
Jessica Brown
President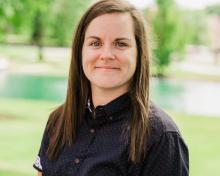 Jessica Brown, M.A., MO-CDI, ASLTA, hails from mid-Missouri. Ms. Brown went to William Woods University in Fulton in 2005 and received her Bachelor's degree in history, while also managing the school's ASL Lab. Mrs. Brown then went on to Gallaudet University where she received her Master's degree in Sign Language Education in 2015. Mrs. Brown became a MO-BEI Certified Deaf Interpreter (CDI) in 2017 while working as the Interpreter Certification Specialist with the Missouri Commission for the Deaf and Hard of Hearing. She has also served as a CDI staff interpreter for Missouri School for the Deaf.  She is currently an ASL-English Interpreter Instructor at William Woods University. Most of Mrs. Brown's time is devoted to presenting workshops, providing access to the Deaf Community, and working with other organizations such as Deaf Positives Action based in England, Deaf-Blind Interpreting National Training and Resource Center (DBI), and National Deaf Interpreters organization. In addition, Mrs. Brown works as a freelance CDI for professional conferences, Deaf-Blind settings, and other community assignments throughout the Midwest. Outside of her professional endeavors, Mrs. Brown enjoys spending time with family and friends, lifelong learning, researching, mentoring and filling her restless spirit through traveling.
Jeff Patridge
Vice President
Jeff Patridge is a Geospatial Information Systems Specialist with the Missouri State Office of Geospatial Information. He has Bachelors of Science in History with a minor in Secondary Education from Missouri Western State University, and a Masters of Arts in History from Southern Illinois University in Carbondale. His son attended MSD, graduating in 2014. 
Kim Shuller
Member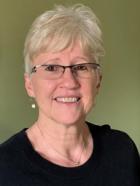 Kimberly Shuller graduated from Missouri School for the Deaf in 1980. She received her Associates Degree in Early Childhood Development from Iowa Western Community College. She has been married to her high school sweetheart Kendall Shuller for 38 years. They have two beautiful daughters, Kayla and Kenda. Both girls and their husbands, Mike and Matt have blessed them with four precious grandsons. Each son-in-law learned ASL to better communicate with their in-laws, which meant a lot to them! She worked for the United State Postal Service (USPS) for 36 years. While employed with USPS she was involved with American Postal Workers Union, AFL-CIO, Deaf and Hard of Hearing Task Force Representative, Central Region, and was a Union Steward. In 2013, she was appointed as President of the MSD Alumni Association for 2 years and was involved with Deaf clubs. For the past 4 years she has worked as a volunteer for the DeafLEAD Crisis Line. She enjoys helping with deaf community. She has many hobbies but her favorites are wool applique, anything to do with hand embroidery, and spending time with her family especially during her grandson's sport activities. She is honored to serve on the Board of Advisors for the Missouri School for the Deaf.
Clark Corogenes
Member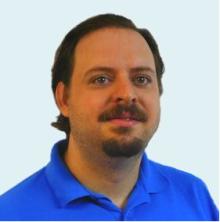 Clark H. Corogenes is an Independent Living Advocate for Deaf and Hard of Hearing Services at The Whole Person in the Greater Kansas City area. He is currently the chairperson of the Missouri Commission for the Deaf and Hard of Hearing (MCDHH). He holds a bachelor's degree from MidAmerica Nazarene University, two associate degrees from Johnson County Community College, and graduated from Kansas School for the Deaf. Clark enjoys traveling with his wife and engaging with his sons in fun activities. He loves learning about the outdoors, world history, social services, and the civil rights movement. He is a big fan of Kansas City Chiefs football, Kansas City Royals baseball, and Sporting Kansas City soccer.
Sonya Smith
Member

Sonya Smith was born and raised in St. Louis, MO, graduating from Webster Groves High School as a four-year honor roll student. She received a bachelor's degree in Business Administration and Marketing from the Rochester Institute of Technology.
At the 2017 National Black Deaf Advocates Convention in Baltimore, she was crowned Miss Black Deaf America and used her online platform to bring awareness to the Black Deaf community. That year she also relocated to Maryland to work as a Client Strategist at JM Davis Consultant Group, LLC, where she supported clients with disabilities by working with them to find employment as well as working with corporations to break down communications and other barriers for individuals with disabilities. She later became Account Manager for ZVRS/Purple Communications working to educate and assist clients in accessing Telecommunication Relay Services.
Holding on to ideals instilled by her mother to never give up despite challenges, Sonya embraces diversity and enjoys learning about different cultural beliefs and new perspectives while not giving in to discrimination. Sonya continues to take advantage of opportunities to grow and develop advanced leadership skills supported by family and friends. Sonya is very passionate about helping others to ensure that they are able to develop self-confidence, gain motivation to pursue their dreams, overcome barriers, and reject any boundaries or limits. Sonya is driven by deep faith and her spirituality.
Sonya has worked with the Governor's Office of the Deaf and Hard of Hearing to increase access and services to Marylanders while promoting the principles of the Deaf Ecosystem.
She is currently working with the Missouri Commission for the Deaf and Hard of Hearing to increase access and service to Missouri residents!
"I have lots of things to prove to myself. One is that I can live my life fearlessly." -Oprah Winfrey.